In 2021 we continued to operate virtually and promote lifesaving public policy; engage citizens, supporters, youth, and coalition partners; and develop public awareness about gun violence in Wisconsin through many activities.
Public Policy
This year, much of our public policy and practices has focused on
prohibiting domestic violence misdemeanants from possessing firearms,
securing funding for community-level gun violence intervention and prevention programs (e.g., street interruption and hospital-based intervention programs), and
preventing the gun lobby's efforts to expand their guns for everyone, everywhere agenda from passing in Wisconsin.
Our supporters sent over 3,500 emails regarding gun violence prevention policies to their elected officials this year. In part due to the persistence of WAVE supporters, the Wisconsin legislature introduced an ERPO bill, a universal background checks bill, and a domestic violence prevention bill. Perhaps even more significantly, Governor Evers has allocated 45 million dollars of Wisconsin's American Rescue Plan Act for violence intervention and prevention programs and victims' assistance, and various local governments have also allocated funding to prevent gun violence.
Citizen/Supporter/Partner Engagement
WAVE members have been active participants in our work for gun violence prevention and justice. We have come together to support one another at virtual events and social media campaigns throughout the year.
Virtual Events
In February, we gathered on Zoom for a statewide WAVE Action Team meeting, and in March and April we collaborated with the Milwaukee Rep, Voices of Gun Violence, and Mothers Against Gun Violence to promote their screening of Until the Flood followed by panel discussions.
Later in the spring, Jim Santelle, a former U.S. Attorney for eastern Wisconsin, provided an educational Facebook Live on the NRA's bankruptcy case, the New York Attorney General's investigation, and what it all means for the gun violence prevention movement. Watch it here.
In May, Linneman's Riverwest Inn hosted a virtual benefit concert called Peace Through Music for WAVE. In this event, the music of John Lennon came to life with many of Milwaukee's finest musical acts taking part to help raise awareness about sensible gun laws. Watch it here.
In June, we coordinated with companies and organizations, such as the Wisconsin Center, the Milwaukee Hyatt, and the Milwaukee County Historical Society, throughout Milwaukee to light up the city in orange for National Gun Violence Awareness Day! We also collaborated with 414 Life, the Milwaukee Moms Demand Action, and gun violence survivors to hold a memorial in Milwaukee.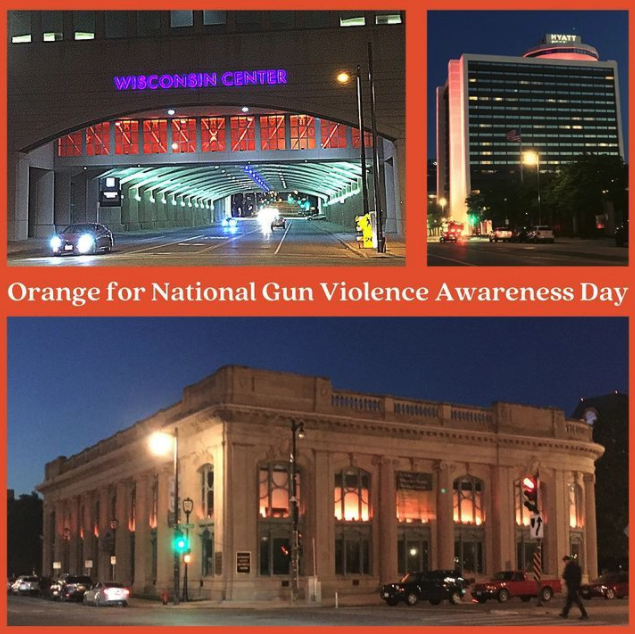 We also partnered with Next Act Theater to screen a virtual play called Natural Shocks. This captivating play was about a woman trapped in her basement awaiting a tornado and included the themes of gun violence and domestic violence. We followed the screening with a panel discussion with experts in domestic violence and gun violence.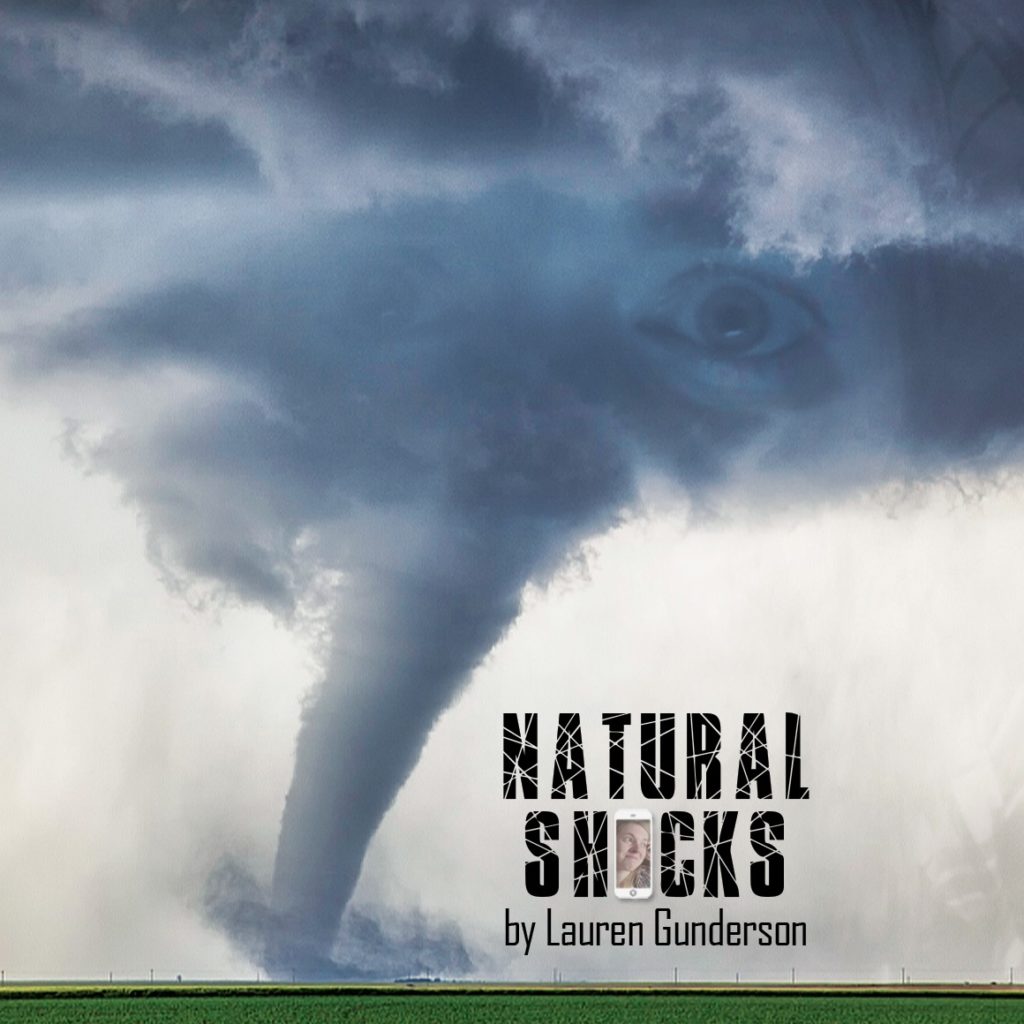 We also hosted a virtual screening of the documentary, Summer of Soul, in June. This film honors the Harlem Cultural Festival, an epic event that celebrated Black history, culture, and fashion in 1969.
In September, we joined with our partners at Community Justice Action Fund, the Alliance for Safety and Justice, and Milwaukee's Office of Violence Prevention to host a forum on how the American Rescue Plan Act funds could be used to reduce community violence in Milwaukee. Watch it here. Our work on this issue ultimately helped lead to millions of dollars being allocated to support community-level gun violence intervention and prevention programs in Wisconsin.
In October, board members Darryl Morin and James Santelle recorded an educational Facebook live on the importance of confirming a director for the Bureau of Alcohol, Tobacco, and Firearms. Watch it here.
Most recently, earlier in November, we hosted our big biennial event – the Gun Violence Prevention Day of Action. This time it was virtual! We had an enthusiastic turnout of over 100 people. Legislative offices across the state got the message that we need background checks on all gun sales, extreme risk protection orders, and the prohibition of domestic violence misdemeanants from possessing firearms.
Social Media
During the first week of February, our community honored gun violence survivors during National Gun Violence Survivors week. Throughout the month (and beyond), we also celebrated Black history.
Throughout Women's History Month (March), we celebrated women who have made a significant difference in the gun violence prevention movement.
In August, for National Nonprofit Day, we launched our WAVE of Hope fundraising campaign. You can watch the WaveOfHope videos, including an origami peace crane tutorial, in our 2021 WAVE of Hope playlist on Facebook.
In September, in honor of Suicide Prevention Month, we worked to emphasize the importance of removing access to firearms to prevent suicide.
In October, we spread information to help disarm domestic violence for Domestic Violence Awareness month.
Internship
Due to COVID-19, our youth summer internship program was completely virtual again this year. WAVE's 15 (up from 6 last year) 2021 youth summer interns, aged 14 to 21, were very busy participating in online gun violence prevention education and advocacy. This summer's internship culminated in a two-day virtual youth intern event called "The Peace We Build and the Justice We Seek." Check it out!
Public Awareness
WAVE is the Wisconsin media's go-to organization when seeking a local comment on a story related to gun violence or gun violence prevention. In 2021 so far, WAVE staff, board members, and trained volunteers in key areas of the state were quoted or mentioned in dozens of media hits.
You can also follow us on social media, including our Facebook, Twitter, and Instagram.