Volunteer to be a WAVE Action Leader
Help us inspire new voters!
Scientific research shows that friend-to-friend communication (also known as relational organizing or RO) is a promising way to engage more people civically. Please sign up to be a WAVE Action Leader, who will contact at least five people when called upon to do so by WAVE.
What does it mean to be a WAVE Action Leader?
Being a WAVE Action Leader is very easy yet extremely powerful. We will share a mobile app and calls to action with you to allow you to empower your personal network to become more civically engaged and help us prevent gun violence in Wisconsin.
Sign-up to become a WAVE Action Leader and download the app (see below).
Compile a list of at least five friends, family members, neighbors, or coworkers you agree to contact when WAVE shares a call to action (e.g., pledge to respond to the Census).
Contact those friends when we call on you to do so. (It's not very often!)
Share the results with us!
How do I sign up to become a WAVE Action Leader?
Sign up using this link: https://getempower.com/WAVE. Enter your name and your cell phone number to create your account. This will allow you to use the Empower (My RVP List) application, which will make the process much easier for you and us!
If you want to participate but are uncomfortable using the app, you can download and fill out this form to sign-up. Please either email the filled-out form to admin@waveedfund.org or mail it to P.O. Box 170393, Milwaukee, WI 53217.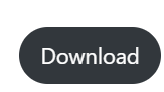 How WAVE Has Already Used Relational Organizing
WAVE has used relational organizing to help people register to vote, pledge to take the 2020 Census, contact their elected officials, and learn about upcoming gun violence prevention (GVP) events. Check out this partner spotlight about us on the Organizing Empowerment Project's website: https://organizingempowerment.org/blog/partner-spotlight-wave
If you have any questions, please reach out to our Program Director, Deja, at dg@waveedfund.org.